Business Interfaces
WooDelivery sets new standard for logistics industry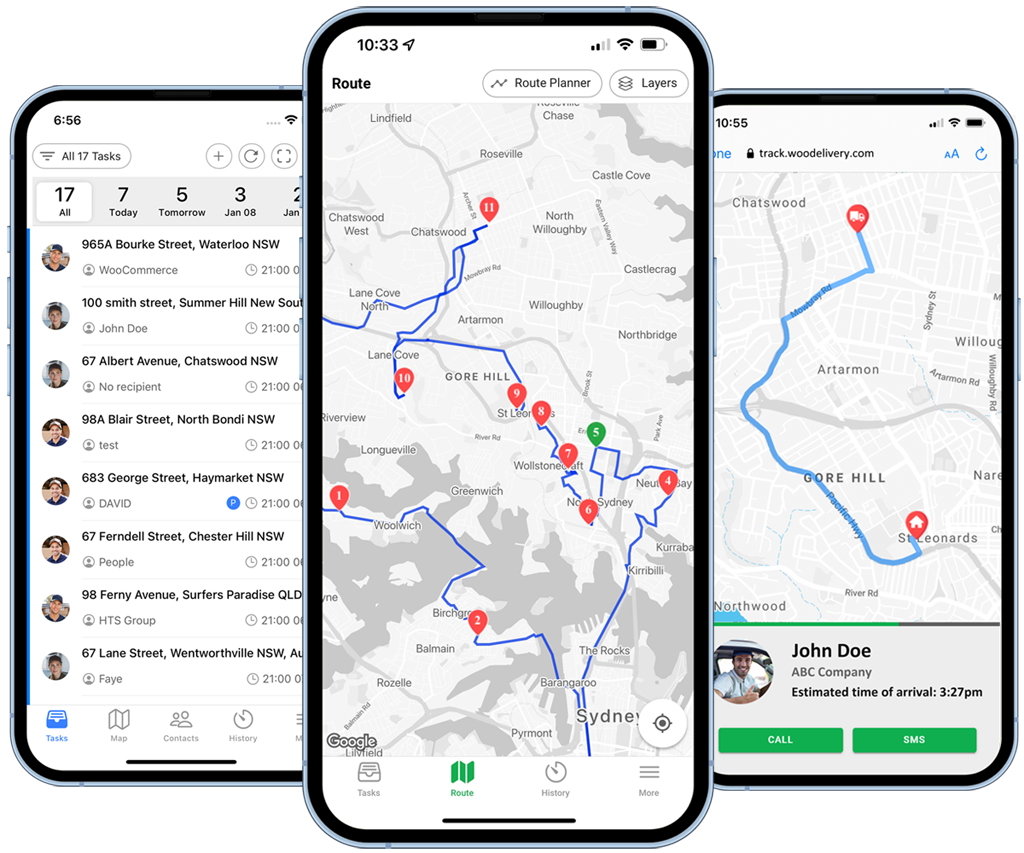 Driver/Agent App
Using the driver app allows your team members to receive their tasks or deliveries for the day. When the work is completed, drivers can capture proof of delivery via photo, signature or barcode.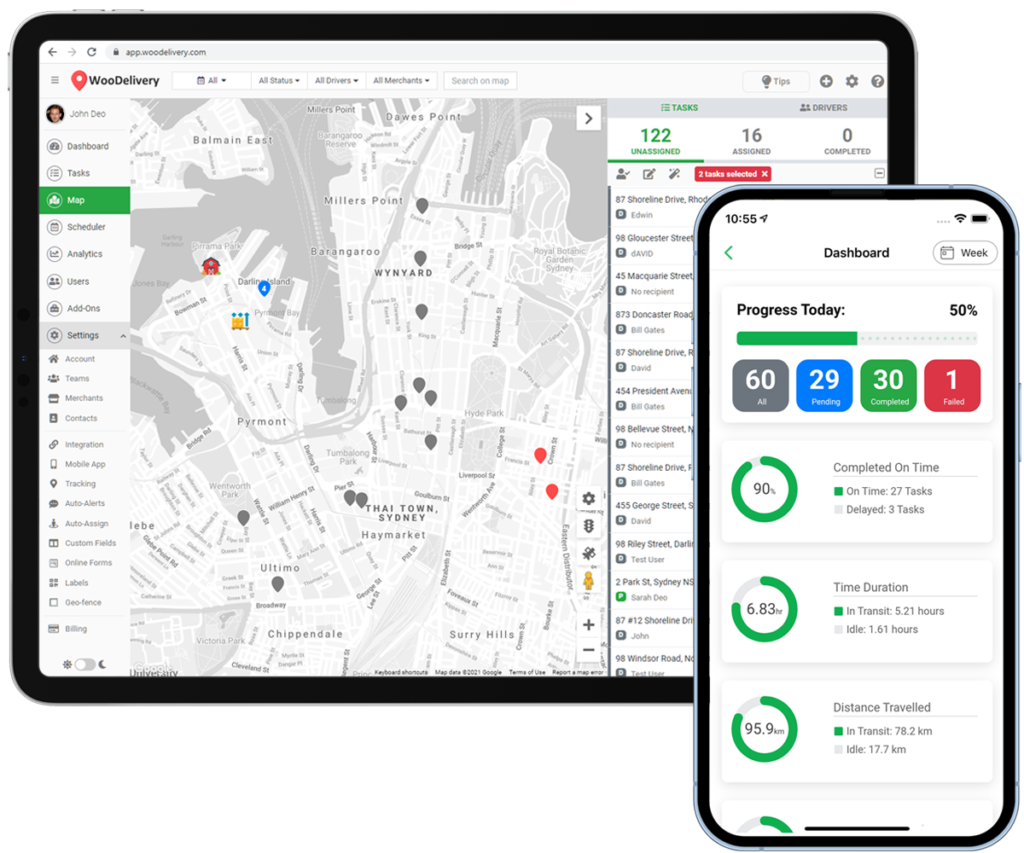 Manager Dashboard & App
The control center for your entire delivery operation where you can track all of your tasks in real-time, giving your dispatcher and fulfillment team a clear picture of your entire delivery operation.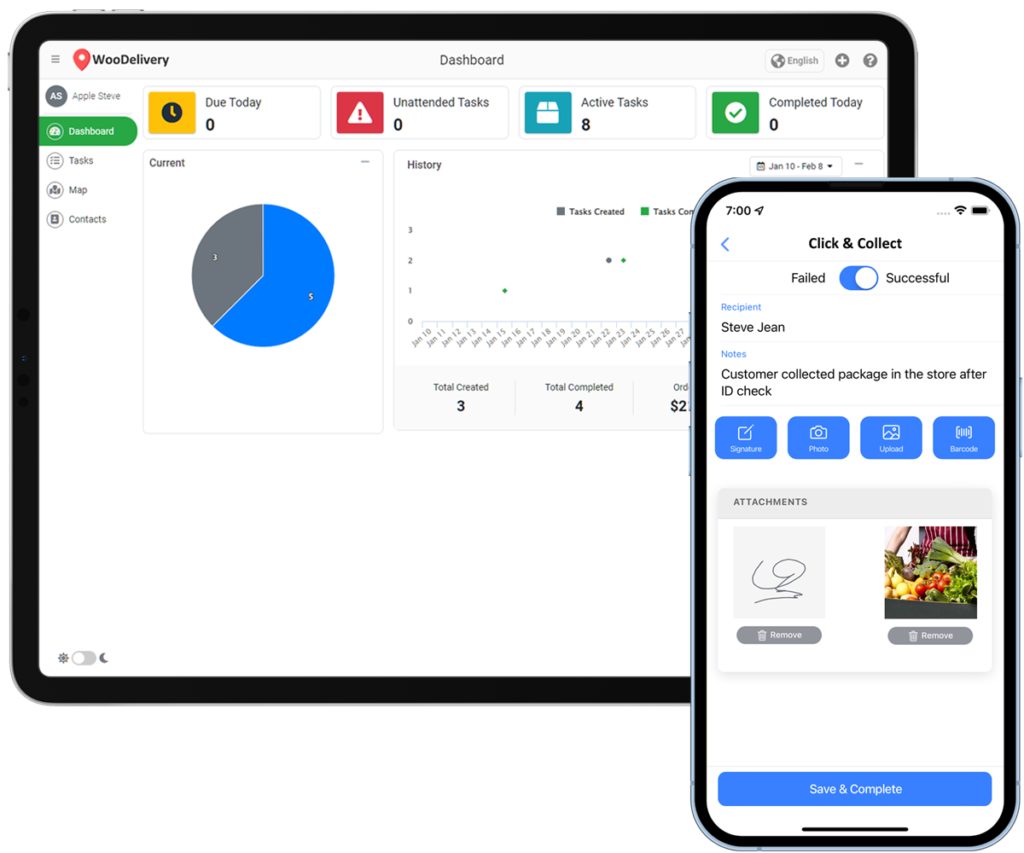 Merchant Portal & App
Merchant is a seller, service provider or customer on your business. Merchant has access only to the merchant portal and app where he can dispatch and track his own deliveries for the store.
Customize WooDelivery for your business
40+ Add-ons & Extensions
Innovation never stops! We have tons of features that will help keep your team organized and your customers happy. Add-ons make it possible to customize WooDelivery for your business.
Popular Add-ons: Route Optimization, Custom Booking Form, Feedback Collection, Click & Collect, Task Pricing, Driver Earnings, Driver Schedule, Anonymous Communication, Automated Task Assignment, Recurring Tasks, Delivery Docket and more
Deliver More, Work Less, and Save Big
Pick your industry and streamline your business workflow
WooDelivery is perfect for:
Simple way to start with WooDelivery
How WooDelivery Simply Works
Booking & Schedule
Dispatch & Route
Dispatch & Route
Alerts & Tracking
Barcode Scanning
Barcode Scanning
POD & Completion
Analytics & Reporting
Analytics & Reporting
Connect WooDelivery with your apps
Powerful Integrations
Seamlessly connect your website, mobile app, e-commerce, ERP, POS or inventory system with WooDelivery. For common apps such as WooCommerce & Shopify, connect with our plug-ins and it takes a few minutes to set it up. For complete control, integrate with our developer friendly web API.
Ready to wow your customers?
New customers will get 14 days free trial. No credit card required, no hidden charge.