WooDelivery for Food & Restaurants
Increase Your Food Delivery Speeds & Efficiency
Restaurants deliver in real-time & often, while wooDelivery is built for on-demand delivery. It automates delivery dispatch, real-time ETA, live tracking , and in-store pickup to scale your food delivery business.
Powered by Our Cloud Platform
Key Benefits of WooDelivery Food Delivery System
Business Interfaces
WooDelivery sets new standard for food delivery
Driver App
Using the driver app allows your team members to receive their tasks or deliveries for the day. When the work is completed, drivers can capture proof of delivery via photo, signature or barcode.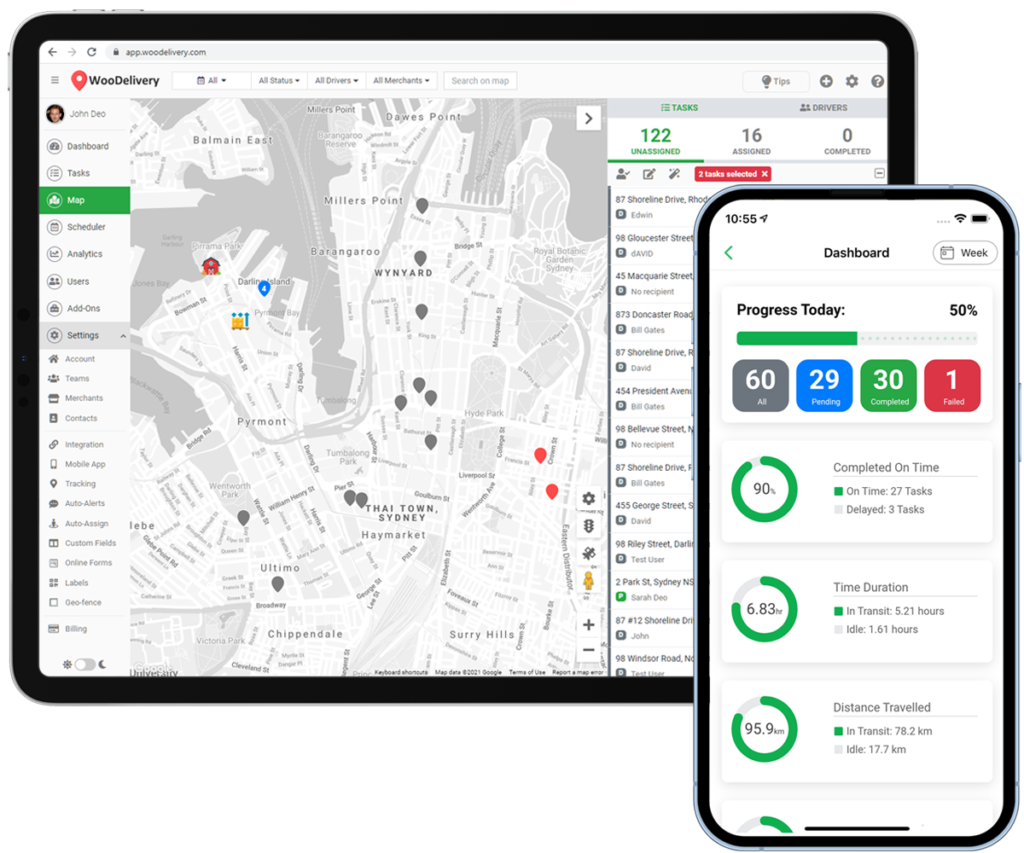 Manager Dashboard & App
The control center for your entire delivery operation where you can track all of your tasks in real-time, giving your dispatcher and fulfillment team a clear picture of your entire delivery operation.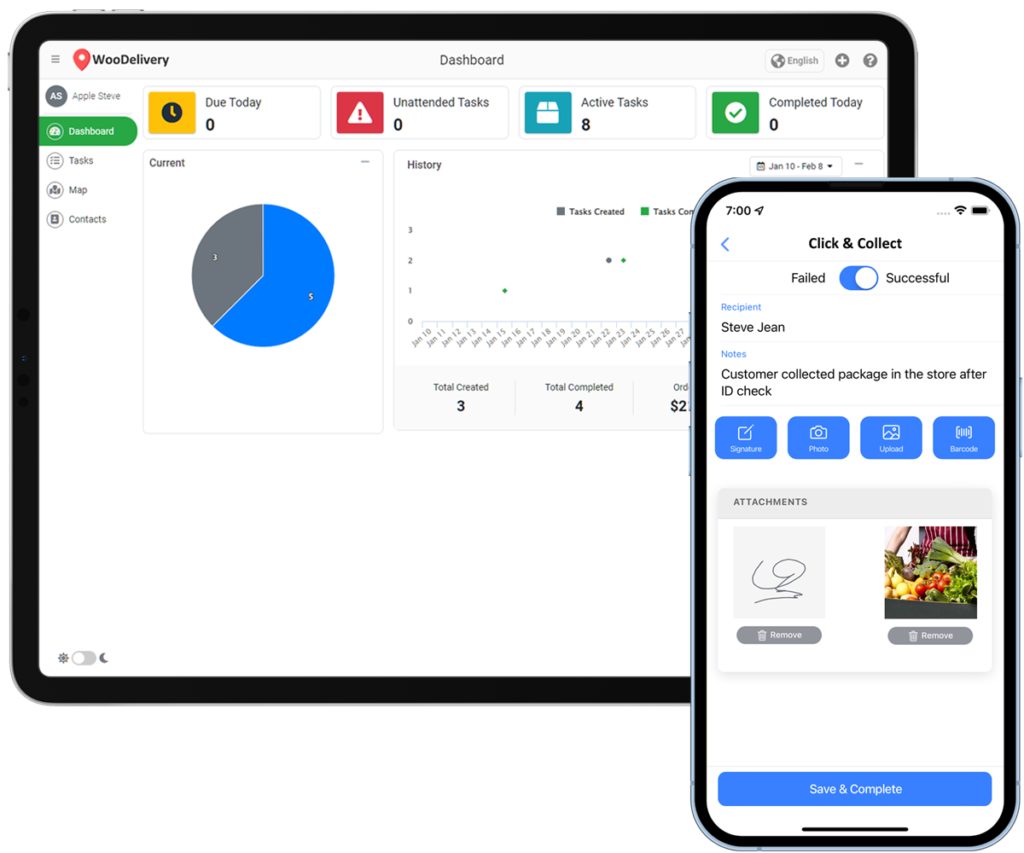 Merchant Portal & App
Merchant is a seller, service provider or customer on your business. Merchant has access only to the merchant portal and app where he can dispatch and track his own deliveries for the store.
Scalability: Pay per use; Price starts from $0.04 per delivery
Customization: 40+ add-ons & extensions free to use; Customable UI, forms, task templates
Innovation: A technology-first approach to logistics industry with cutting-edge apps and tons of  innovations.
Branding: Branded customer experience on Professional plan, and white labeling on Enterprise plan
Improve your food delivery today!
New customers will get 14 days free trial. No credit card required, no hidden charge.